Every month, Lifesimmer Wiki selects a Featured Article to display on the main page of the wiki. These featured articles represent some of the most informative, well-written and interesting articles that Lifesimmer Wiki has to offer. 
Past Featured Articles
Edit
August 2014
Edit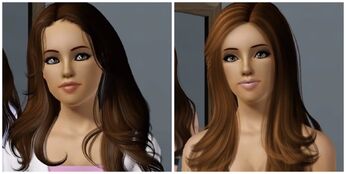 Penelope Santiago
is one of Sims in Lifesimmer's most popular LP;
The Sims 3: Generations
.
Penelope's story begins in first season of the LP when she was born as second child to Justine and Joseph.  She was often thought to be the black sheep of the family but was shown up by her sister, Ava. When Penelope was a child she was sent to boarding school. She returned as a teenager and met Zane Santiago. They got married and had therir first child Kendra.
Penelope returns in second season of the LP as Unique Sim. Soon Penelope gave birth to the twins: Isaac and Lindy. After moving into their new home, Penelope begins sketching fashion designs. In part 13 she tries for another baby with Zane and becomes pregnant for the third time.
---
July 2014

 

Edit

Let's Play The Sims 3 Generations, Season 2
is extension of Lifesimmer's
The Sims 3 Generations LP
.Lifesimmer decided to do second season because it was higly requested, and it is well known that Generations LP is one of favorite Let's Play of lot of watchers.
Second season represents Penelope, Zane and Kendra as unique Sims.
After Penelope grew up with her family, she starts life with her own family in Lucky Palms. She joins the daycare career, same as her mother. It is also well known that Penelope is very insane Sim, which is seen through a lot of episodes in second season. 
Lifesimmer is suprised on how many positive feedback this LP got, and she sure that she's gonna love this LP, as well as her subscribers. 
---
May-June 2014
Edit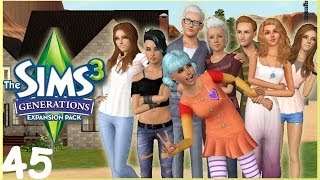 Let's Play The Sims 3: Generations
was the first LP that Lifesimmer created. Unfortunately, she decided to private it so it isn't available on YouTube anymore.                         
On June 15, 2013, Lifesimmer started The Sims 3 Generations LP Season 2 or redo of Generations. She created two unique Sims: Jusrtine Smith and Joseph Fenderson who were boyfriend and girlfriend. Justine worked in daycare profession, while Joseph was employed in military career. Their main goal was family; their lifetime wishes were to be surrounded by family. Soon they get married and had their fisrt child Luna. Until finale of the LP, Justine and Joseph were elders, and had four kids. The last part of Generatins LP, part 45, was uploaded on November 11, 2013.
In Lifesimmer Wiki Pool for March-April 2014, we aked what LP is your favourite, and more than 65 % said it is The Sims 3: Generations.